Want Quick Money? Try These Methods! 👇
Kashkick

: Get paid per survey through this link with one of the highest-paying survey sites on the web.
Albert: Want to get spotted a $250 for free? Albert will spot you $250 when you join. There's no catch. This bank account is legit and only takes two minutes to

sign up for an account

.
Arrived: If you want a simple way to earn extra cash on the side from your phone, look no further than the best real estate platform that pays you passive income.
Being able to find ways to save money fast each month is a struggle for a lot of people these days. In a recent study by CareerBuilder, they found that 80% of Americans live paycheck to paycheck, which includes nearly 10% of people making over $100,000!
That means that 80% do not have any savings at all. This means that one missed paycheck, a job lay off, or sickness could be detrimental to their financial well-being.
A good rule of thumb is to have 3-6 months of expenses saved for an emergency. You never know when an emergency will happen but the more prepared you are, the less stressed you will be when it happens.
10 Ways To Save Money Fast
Here is a list of easy yet effective ways to save money every month.
1. Make Saving Automatic
There are so many apps now that will allow you to automatically save your change. Companies like Acorns link to your bank account and roll up to the next dollar and invest your change. There are other companies that to the same thing but it can be put in a savings account instead of invested like Digit and Qapital.
You can also have an auto draft set up with your checking account and savings account. You can have the money drafted every payday to go directly into the savings account.
Some employers will even divide your check into different deposits. So, you can have your check deposited into savings and checking.
2. Prioritize Your Budget
In addition to making saving automatic is paying yourself first. Treat it like a bill and make it come out of your budget first. Decide the amount you want to save and take it out of your budget first.
Make saving a priority when you budget your money. Life is all about prioritizing your time and money. There are only 24hrs in a day and only so much money in your paycheck. You have to decide from the get go what is important now and what can wait. If you make saving money a high priority, then make it one in your budget.
That may mean giving up some things now to further your savings goals. If you want to save x amount every month, you may not have enough money left for cable or smartphones or a new car payment.
Decide what is a need and want for your budget. List out the needs first and see what is left for the wants. Saving money is a need. You need to save money for emergencies and expenses that you know will come up every year.
3. Cut Expenses
There are lots of ways to cut expenses every month that will save you money.
Some simple yet effective ways to save this month are:
Shop around for car and home insurance

– you should be doing this generally speaking every 3-5 years.

Increase insurance deductibles

(as long as you can afford to pay the deductible)

Cancel gym memberships

you don't use

Cancel subscription services you don't need

(paid radio, audiobooks, auto mail order services, magazines, etc). These things may only be a few dollars a month a piece but it adds up by the end of the month and year.

Cancel cable or lower your package

– you can also potentially save money if you call to cancel. This will depend on your service provider.

Lower data limits

– you do not need a smartphone but just about everyone has one nowadays. You do not need unlimited data and can save quite a bit with a lower limit. You will have to monitor your usage but it's all about priorities. Do you want to listen to streaming music all the time or save money?

Quit eating out

– eating out whether it's fast food or restaurants is a huge expense. When I first started tracking our expenses, this was the highest category. I was spending so much at the grocery store and we were still eating out all the time. You do not have to cut it out completely but evaluate what you are spending and decide if it's a priority for you or not.
You can find more money-saving ideas here: 100 little ways to save money everyday.
4. Meal Planning
I save $600 just by meal planning. When people sit down and go through their expenses, most of the time, they are spending more on food than any other category. This is also the easiest place to save money.
Make a meal plan for the week, 2 weeks, or the month. Plan for days you may not want to cook or don't have time. This can include leftovers, freezer meals or batch cooking. Or there could be days you plan to eat out. As long as it fits in the budget, that is still okay.
Shop with a list and a calculator. This will help you stay on budget and avoid impulse buys.
5. Remove temptation
It is important to stay focused when you are working on a savings goal. In order to help yourself stay focused, remove the temptation.
Unsubscribe from store emails. If you get a ton of emails everyday with special offers and discounts, just unsubscribe. You can join again later and even get a discount for signing up again.
Do not go "window shopping". If you don't need anything, then don't go shopping. It's so hard to stay focused when you find a good deal when you don't need it. You aren't really saving 20%, you are spending 80%.
6. No-Spend Challenge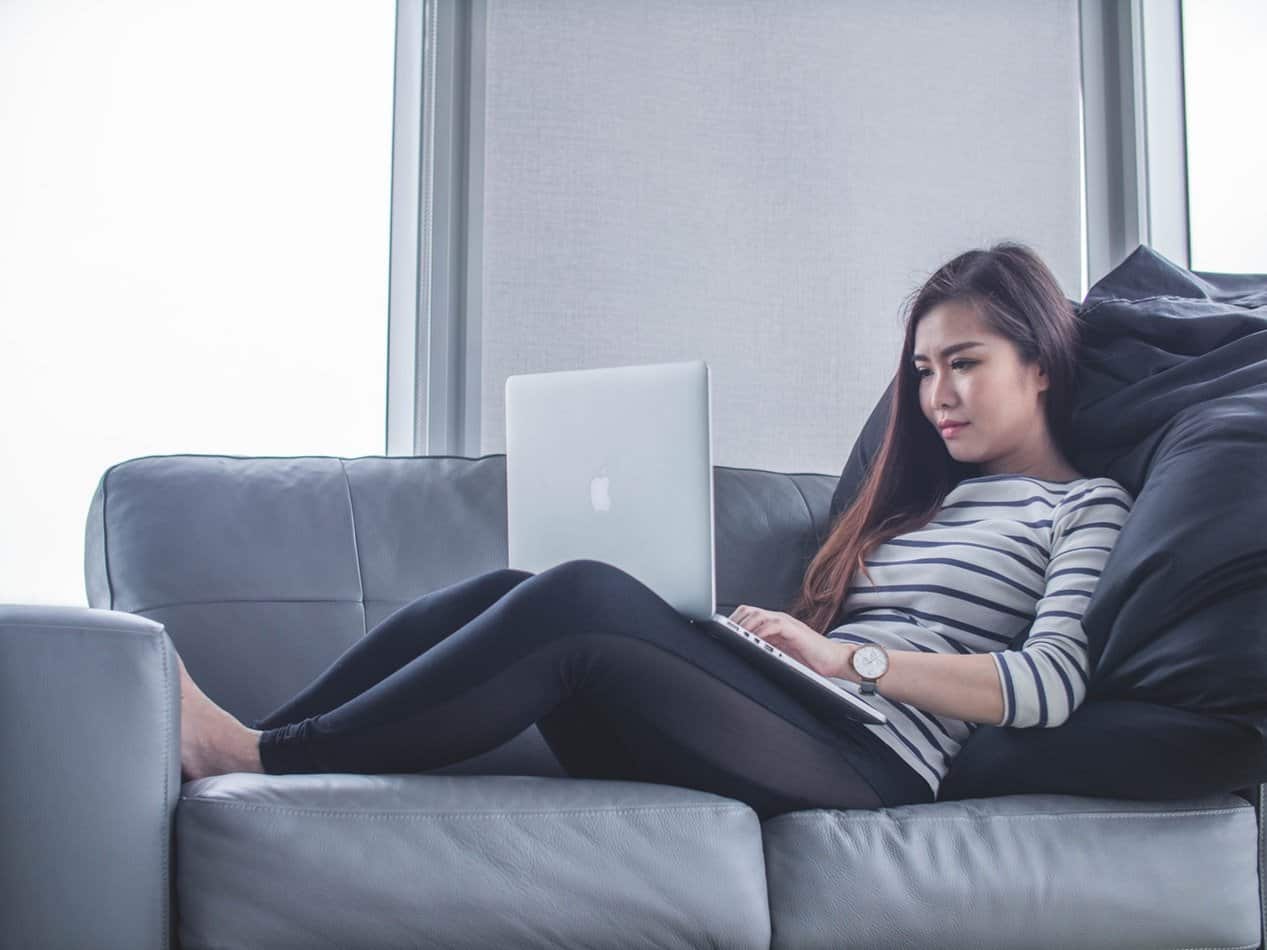 A no-spend challenge is basically saying you will not spend any money for a given period of time. It is up to you what the length is. It will take some planning but it will help you reset your budget and stop impulse spending.
You will be able to save money by not spending, removing the temptation and eliminating impulse buys. The most effective time period for this is 2-4 weeks.
7. Savings Challenge
Money challenges are a great way to focus on one goal and do as much as possible to reach it in a short period of time. A savings challenge can help motivate you to save as much as possible in one month.
Set a goal for yourself and then make a list of how to get there. Make a list of ideas of ways to cut your expenses, things you can sell, and ways to make extra money. This can be motivating and help you reach your goals quickly.
8. Find Free or Cheap Things To Do
A lot of people feel like saving money is too boring. It really doesn't have to be. Look for free activities in your area. This can include going to the park, a hike or trails, the mountains, beach, or state parks
Check your local towns Facebook page and see what activities they have going on. Ours has free movie nights, farmers market, festivals, and lots of other free events. There are even websites that list local free activities. This will depend on where you live.
You can also find cheap things to do like an older movie theatre, kids eat free nights, school festivals, fundraising events and so much more.
9. Use Cash
You typically save 15-20% by using cash. You do not have to use cash for everything but you will save money when shopping when using cash. You also care more about the purchase and what you are paying when you have to hand over your hard earned cash
Think about what you may say to yourself to justify a purchase when using cash versus a credit card. I have heard people say, "If I use the credit card, I'll buy the $2000 stove but if I have to use cash, I'll get the $400 one." This is because it's harder so spend the cash. When using a card, it's easier to say "it will only cost me $x a month" "Or I'll pay for it later".
When using cash, only take the cash you want to spend. So, when grocery shopping, only take your grocery budget. Then use the list and calculator. This will keep you on budget if you only have a certain amount to spend.
10. Money Saving Apps
There is an app for everything nowadays. You can save money on just about everything if you look hard enough with money saving apps.
Some apps & extensions that can save you money on purchases:
Retailmenot is an app to find codes for major retail stores.

Shopular is an app to find coupon codes and discounts at major retail stores.

Scoutmob is an app for local deals and is primarily in major cities.

Honey is a browser extension that helps you find coupon codes without having to look all over the internet for them. It automatically applies the savings when you checkout.

Target cartwheel app lets you add in coupon codes in the app to scan at checkout.
Cashback apps:
Dosh

is an app that earns you cash back

Swagbucks is great because you can make money doing surveys and cashback on purchases.

Rakuten

also lets you earn cashback on purchases.

Walmart Savings Catcher lets you earn money back on purchases at Walmart

Ibotta

lets you earn cash back at your favorite stores.
In Conclusion
Saving money should be a priority for your money if you have little savings. Even a small $1000 emergency fund can help you avoid debt and stress less when an emergency comes up. A 3-6 month emergency fund will help you manage a job loss, injury, or family crisis while not having to stress about money while you get through it.
Saving money in a liquid fund should be your priority until you reach the 6 months of expenses benchmark. Then you can move toward investments and long-term savings accounts. You want to have easy access to the emergency fund in case of an emergency. If you move it all to an investment account, you could lose it and it will take several days to get the funds.
Make saving a priority for your money temporarily and making small sacrifices now, so you can be thankful later.
Want free money?
Robinhood is a free investing app for your phone. I really mean free all around – free to join and they don't charge any fees to buy or sell the stock. You can get a share of stock like Apple, Ford, or Sprint for free when you join through this link. The value of the free share may be anywhere between $2.50 and $500 and fluctuates based on market movements. You've got nothing to lose.